Appletrees Day Nursery is a private day nursery based just outside Ripon, North Yorkshire, providing full day care with a huge focus on the wonderful outdoors – ensuring that your child will learn, develop and be challenged in the most natural and diverse ways.
Our family home environment and highly qualified, professional staff will provide home from home comfort and quality day care for children in their most formative years – from 3 months to 5 years.
For further information and to request a brochure please contact us directly.
I just wanted to send you a message to say a massive thank you for all the support you and your amazing team have given my daughter and I. My only wish is that we found you sooner!

— Emma
Our roots
Our core aim is to provide the very best possible education and loving care within a warm, nurturing and natural environment – a vibrant learning space inside and out, where children can develop as individuals, at their own pace. We ensure that all their needs are met and challenged through the vast array of educational and stimulating resources and equipment. The varied activities and experiences on offer will provide every opportunity to extend and build on physical, intellectual, linguistic, emotional and social skills – enabling the children in our care to reach their full potential.
Appletrees shares the aims and objectives required by the DFE (Department for Education), as set out in the 'Early Years Foundation Stage' and is committed to ensuring the promotion of equal opportunity and anti-discriminatory practice. Every child will be included and be at no disadvantage due to ethnicity, culture or religion, language, family background, learning difficulties or disabilities, gender or ability. All children are provided with an environment in which they can develop as individuals with positive images of themselves and others. All cultures will be given equal respect and acknowledgement.
A typical day…
We start the day settling down with breakfast – a social time to learn about healthy food and feeding oneself. After breakfast a wide variety of free play activities, indoors and out, will be prepared for your child. This will include opportunities to be creative, have free choice of our equipment and may be linked to a topic or 'interest'. Circle time, group song, discussion and stories feature greatly at various points of the day, often at the start or end of a particular session. We will also incorporate a walk or some outdoor time, which can be child-initiated or adult-led.
Lunch, the main meal of the day, will be served around noon. We will always have a quiet time afterwards for those who require a sleep, and generally a bit of rest & downtime to recharge our batteries ready for the busy afternoon…
The afternoon takes a similar pattern of free play with a variety of resources which your child can choose and source for themselves, thus beginning to develop a sense of independence and decision making. There is also activity time, outdoor/indoor play and a light tea. Healthy snacks, refreshments and toileting are incorporated into various parts of the day as needed.
Needless to say this is not written in stone and days may vary depending on individual needs, weather, or simply the opportunity to experience something new and spontaneous.
Career Opportunities
---
Are you looking to work in an inspiring early years environment?
Contact Lucy for information on any current or future Early Years Practitioner job vacancies. You can email: lucy@appletreesdaynursery.co.uk or call 01765 603644 to register your interest. We welcome all enquiries!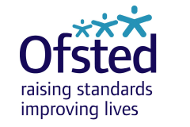 "Staff work very well as a team and have a shared vision to deliver high-quality care and education. They plan challenging activities for all children and monitor their learning closely.

Children and staff have very good relationships with each other. Parents compliment the way staff care for children and children thoroughly enjoy their time in the setting."
Laura Hoyland, Ofsted
April, 2017.

Please read the full report by visiting the Ofsted website: